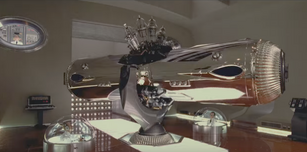 Moleculadador parcial de evaluación de clase 3 es una invención del silbato neuralizador que sirve para evaluar los datos lo inventó en 2005.
Identificación
Edit
la identificación del aparato tan grande tiene parcialmente al comando tecnológico para buscar datos de los archivos que ha re-escrito.
Ad blocker interference detected!
Wikia is a free-to-use site that makes money from advertising. We have a modified experience for viewers using ad blockers

Wikia is not accessible if you've made further modifications. Remove the custom ad blocker rule(s) and the page will load as expected.