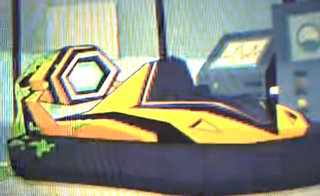 Aereodelizador Alienigena es un aparato que tiene Gunther-Purk es aerodeslizador que sirve para conducir y bota fluido verde.
este aerodeslizador sirve para conducir en el aire como son los aerodeslizadores esto fue un diseño de alta tecnología extraterrestre.
Contenido
Edit
este contenido tiene color negro , blanco , amarillo y turquesa , tiene turbina de motores , desliza y vuela.
Ad blocker interference detected!
Wikia is a free-to-use site that makes money from advertising. We have a modified experience for viewers using ad blockers

Wikia is not accessible if you've made further modifications. Remove the custom ad blocker rule(s) and the page will load as expected.